We have

20+ years of experience

helping companies refine their operations with
expert IT solutions.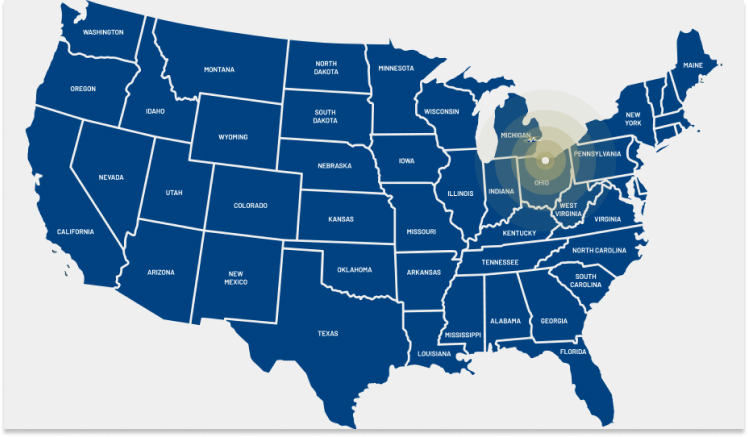 Why Our Clients Work with Us
We don't create problems to push unnecessary solutions.
Tech jargon and aggressive upsells are everywhere in the IT world. We wanted Monreal IT to be a breath of fresh air from those tactics. We don't sell services to clients unless they fully understand the value they get from them. We're here to help businesses see tangible results – without blindsiding you with unnecessary services and suggestions.
We appreciate clear pricing as much as they do.
At the end of the day, we're all consumers – and no one likes convoluted pricing. That's why we keep hidden fees and shady add-ons out of our pricing structure. Our clients never get a bill they didn't agree to.
We're available for support at the click of a button.
An IT infrastructure doesn't take breaks or vacations – and neither does our support team. We monitor our clients' IT 24/7/365 and prioritize fast response times.
We've got a proven methodology to increase productivity.
Our discovery process is fine-tuned to pinpoint our clients' IT strengths, weaknesses, and opportunities for growth. This process involves discovery, alignment, onboarding, execution, and optimization to make the organization smarter and more efficient.
We eliminate risks before problems arise.
Nearly all IT disasters are preventable – with proper monitoring and precautions. Monreal IT watches our clients' IT around the clock to make sure they never have to live in fear.
We don't make promises we can't keep.
The IT world is full of bold promises. After 20+ years in business, we don't need fancy sales pitches that sound too good to be true. We let our results do the talking.
The Monreal Mindset:

Helping Brands Conquer Their Biggest Tech Challenges
The best IT services don't start with templates or one-size-fits-all approaches. Every business is set up differently – you need a plan that fits your organization like a well-tailored suit.
We approach every client's IT plan like a puzzle. Our goal is to understand the big picture and every tech component that factors in. This forms the basis of a 360-degree roadmap to make IT a powerful tool that scales the business.
Business Success Boils Down to Productivity
Success in business starts on the inside, always. An IT plan should maximize every minute on the clock and make employees' lives easier. Our priority at Monreal IT is to optimize your technology infrastructure and eliminate the bottlenecks in your daily operations.
Your Challenges Are Unique
Just like human beings, each business has its own DNA. The IT support we provide is not based on assumptions or guesswork – it starts by understanding your organization on a granular level before any plans are made.
Our End Product is Your Growth
If we're not helping your business use technology to grow, we're not doing our job. Monreal IT is heavily invested in how your company scales. When you win, we all win.
Proactive IT is the Only IT
IT problems should never be handled in hindsight. We're constantly watching your IT like a hawk to anticipate new requirements, risk factors, and opportunities to avoid costly downtime.
Our History
Monreal IT has been helping businesses navigate their IT obstacles for more than 20 years.
When clients come to us, they are often having issues with unoptimized workflows, shoddy tech processes, and extended downtimes. Our team is motivated by watching our clients' stress melt away with an IT plan that eliminates headaches. We're technology experts by trade, but the real talent comes down to innovative problem-solving. Joining the Monreal IT team requires a genuine passion for making life simple for organizations and their employees.
Take a look at some of our biggest success stories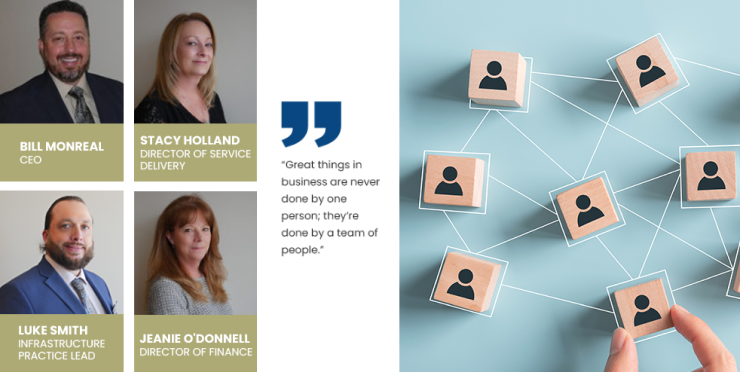 Let's Discuss Your Biggest Tech Challenges
Hire Monreal IT to face your biggest IT obstacles.
Learn how our process will help your business grow.
Get an IT plan designed specifically for your company.
Watch your productivity levels grow day after day.