All-in-One Business IT Solutions
Less Than Half the Cost of Hiring Internally

Rapid Response Time Within Minutes

24 x 7 x 365 Remote Monitoring and Management

Customized Technology Plans Built to Limit Risks and Exceed Compliance Requirements



DO THESE FRUSTRATIONS SOUND FAMILIAR?
Don't worry. We're here to help.
Reliance on Legacy Systems and Processes
Business growth is about moving forward - legacy systems and processes that haven't changed in years keep you in the past. We work to make your scalability easier, faster, and headache free.
Problem Solving in Hindsight
Hindsight is not always 20-20. Finding yourself face-to-face with an IT problem can be a nightmare. We diligently track your company's IT data and anticipate needs before problems ever arise.
Complicated Pricing Models
Pricing shouldn't have to be an uncomfortable conversation. We tell you exactly what you're paying for every month - and more importantly - we show you the value it provides.
We Dig Deep to Understand YOUR Business Needs

We believe that a project is not complete until it is fully successful. We manage the execution of your technology initiatives to ensure you get what matters most: results!
IT Support Services
Monreal IT helps your business stay ahead by providing custom managed IT services tailored to your business.
Experienced IT Consultants
Our trusted team of engineers and network installers monitor your technology's every move, allowing you to worry less and focus more on what's most important - your business.
Security & Compliance
We build custom technology plans to limit your chance for risks and meet your compliance needs.


The whole team is excellent! They went to great lengths to explain to me how cyber security and other digitalstrategies can be implemented in my business.
Chief Executive Officer
Alpha Key Digital
Recent Customer Testimonials
from Businesses Like Yours:
With the proper level of IT services and support, there's literally nothing your business can't accomplish. That's exactly what we want for you and, at the end of the day, that's what our IT consulting and managed services are all about.
Getting started is easy. Give us a call at (440) 373-5500 or complete the form below, and we will get in touch with you to set up an introductory phone call.

Schedule an Appointment
Fill in our quick form
We'll take the time to listen and understand your situation
If we're a good fit to help, we'll let you know the general costs and next steps

IT Consulting, Support,
Security & Compliance
We are living in a world where technology is changing rapidly. To stay ahead, you need to embrace digital transformation and implement strategies that will help your company succeed now more than ever before! The key word here for business owners or managers who want their employees' experience with working at the office be enhancing rather than frustrating - as well as making sure everything runs smoothly from start-to finish each day (without any downtime).
With 20 years in business, our work exemplifies our expertise in the industry and the ability to guide companies through their digital transformation journey.
If you are not keeping up, you could be losing out...
Monreal IT Custom Solutions Include:
Cybersecurity
Monreal's Cybersecurity portfolio provides easily managed, fully integrated, and expandable solutions that are tailored to achieve your desired business outcome.
Unified Communications
People use a lot of collaboration tools: IP telephony for voice calling, web and video conferencing, voice mail, mobility, desktop sharing, instant messaging and presence, and more.
Network Infrastructure
Using industry standards and accepted best practices, our solutions are carefully crafted for seamless integration and interoperation, ideally by using single-vendor solutions.
Unified Computing
The industry is in a transition away from the rigid, inflexible platforms that result in limited capabilities due to the complexity of integration.
Cloud Technologies
Cloud computing is the on-demand availability of computer system resources, especially data storage and computing power, without direct active management by the user.
Business Continuity
Business continuity planning is the process of creating systems of prevention and recovery to deal with potential threats to a company. In addition to prevention, the goal is to maintain essential business functions before, during, and after the execution of disaster recovery.
Intelligent Building
An intelligent building is where all the systems in your building are connected back to a single pane of glass.
Digital Transformation
Don't become obsolete. Companies that embrace digital transformation will excel and grow faster than ever. Allowing technology to streamline business processes and systems will enhance the end-customer experience.
Managed IT Service
Monreal IT's managed services excel at guiding organizations in their growth strategies, aligning its IT solutions with their desired business outcomes.
Our Business Solutions Meet Your Challenges
And Deliver Desired Business Outcomes
What happens when hardware fails or when new software needs to be installed?
Periodic hardware failures happen, and new or updated software is common. Handling these situations alongside general maintenance is included in our services.
What kind of service response can I expect?
You can expect a rapid, courteous response with a live person when you call our office.
What certifications do your network engineers have?
Our engineers maintain current vendor certifications and participate in ongoing trainings to keep up with ever-changing technology and compliance.
Can you help us with cybersecurity?
Yes, we provide proactive cybersecurity monitoring and ransomware detection solutions, vulnerability scans, intrusion detection, network security, and ongoing threat analysis.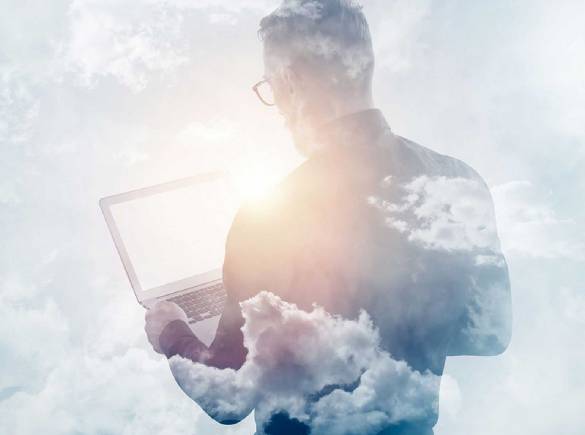 Schedule an Appointment
Fill in our quick form
We'll take the time to listen and understand your situation
If we're a good fit to help, we'll let you know the general costs and next steps